Hi, I'm Benjamin Marte and I create web apps.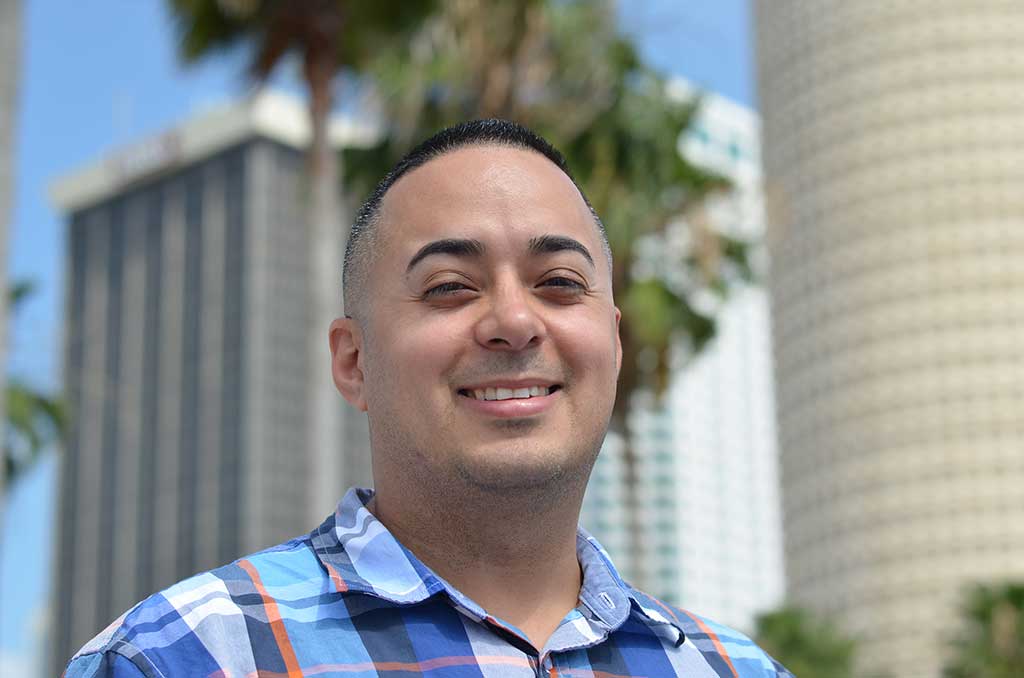 About Me
I'm a Tampa based front-end developer, by day I'm a UX/UI Architect at Perch Security building next generation Cyber Threat Intelligence Sharing Platform(CTISP) and by night I help clients ship their products with my development consulting services.
I've been designing and developing enterprise level web based applications since 1998. I specialize on creating unique experiences using the latest technology with the capability to have it scale and work on legacy hardware and software.
My Skillset
The wide range of skills I have acquired throughout my career have allowed me to work on various types of industries and projects from pharmaceutical cgmp validation, desktop publishing, motion graphics to web development I have vast experience in all of these fields and many others.
Responsive Web Design
HTML 5 / CSS 3
Sass / Compass / Less
NodeJS / Parse Server / GruntJS / GulpJS / Webpack / JSPM
Visual Studio / Sublime Text 3
Javascript / jQuery / KnockoutJS / AngularJS / ReactJS
MVC4 / Razor / C#
Git / Gitlab / TFS / SVN
MVC / MVVM / OOP Methodologies
Scrum / Agile Development
HUGO / PHP / MODX / Umbraco
DevOps / Docker / Vagrant
Salesforce / Pardot / Zapier
Adobe Master Suite
3D Modeling